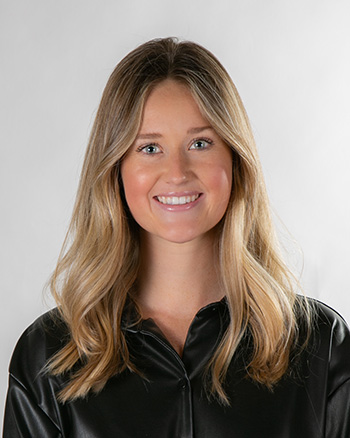 Ashley Smith
Licensed Realtor® & Marketing Coordinator
Ashley Smith is a licensed REALTOR® and works as a marketing coordinator for the Baldwin Group. She is a true Texan and understands North Texas well. Ashley grew up in Plano and attended Plano West High School and currently calls Dallas home.
For 12 years, she played in Dallas soccer leagues and tournaments throughout the area and learned how to perform under pressure. Her fierce determination and athletic skills helped her gain a full-ride scholarship to play Division-1 soccer at the University of Central Arkansas. After graduating with a degree in marketing, Ashley honed her skills by working in marketing and operations.
She broadened her resume by becoming a licensed REALTOR® and joined the Baldwin Group last year. Ashley is a true team-player and has a strong knowledge of customer service, time management and leadership.